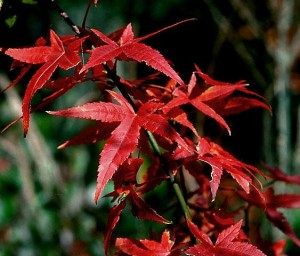 Canada Day
On this workless day, I think of Joy Kogawa, the family behind barbed wire, shunted in cars of corrugated tin into camps where
the sun eats time in handfuls, the earth a hollowed bin of the heart's unmaking. I think of women, the missing
and the murdered, whose breath mushrooms
into fog that creeps up Ottawa
windows. Bones ground into
silt, swept into the corners of offices with yesterday's Globe and Mail.
Fireworks tonight will rattle the sky's
boarded-up windows,
smash sound walls, gunpowder mutating into stargazer lilies
that unfold in scrawling cursive light,
the booze-addled signatures
of shaky treaties. Where is
my country amidst the thickening
clouds, amid new laws against
voices whose edges scrape
away the remnants of rhetoric,
like forgotten pennies over convenience
store tickets? Today I have
nothing to declare.
(c) 2015 by Lisa Richter
July 1, 2015